Construction & Commercial Litigation – Administrative Law -Professional Disciplinary Defense
The Wright Law Group, P.C., is an AV Rated "Preeminent" litigation law firm located in Las Vegas, Nevada, that represents businesses and individuals in disputes concerning construction contracts, real estate, and other commercial dealings.  The firm's clients include general and specialty contractors, real estate investors and other small businesses in disputes and controversies generally surrounding breach of contract claims or business to business torts such as interference and unfair trade practices.  The firm also concentrates on defending and representing contractors and applicants, throughout the State, before the Nevada State Contractors Board and other administrative and regulatory bodies such as Manufactured Housing, Southern Nevada Health District, Department of Air Quality, and others.
Attorney John Henry Wright has over 30 years of commercial litigation experience and industry knowledge to offer clients in Nevada.  Call 702-405-0001 to arrange a consultation.
Trial Attorney John Henry Wright, Esq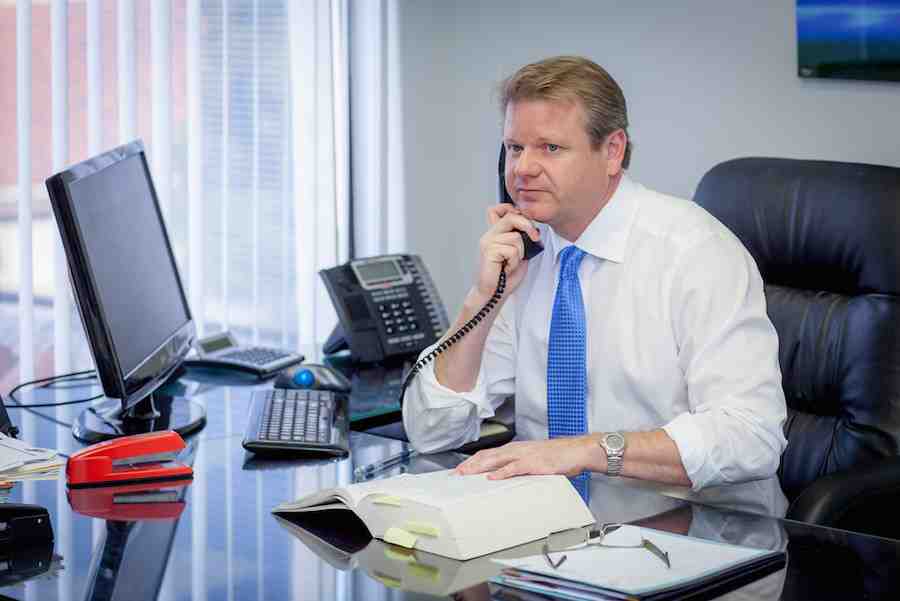 SOME OF OUR CLIENT TESTIMONIALS
Vicki
Chris was extremely thorough with our case and kept us fully informed and patiently answered our questions. He and John talked through different scenarios with us and helped us end up with an outcome we were very happy with. An excellent team that truly cares about the client and isn't out to spend your money on senseless litigation. We would not hesitate to use The Wright Group in the future and highly recommend.
⭐️⭐️⭐️⭐️⭐️
Aaron
I was a little worried when I contacted them through a simple google search, but I was VERY happy with the way I was treated. They talked me through the process very carefully and answered all my questions. They do not act like the stereotype of lawyers. I highly recommend using them.
⭐️⭐️⭐️⭐️⭐️
Mira
I had an amazing conversation with attorney Chris Phillips. He was so informative and helped answer all of my questions. This is an attorney that truly cares about the client. He explains everything so well. I can't thank him enough for giving his time to talk to me. Thank You Chris Phillips!!! If your looking to hire an attorney you really have found the best in my opinion.
⭐️⭐️⭐️⭐️⭐️
CLICK ON ANY OF THE BLOG POSTS TO READ ARTICLES
NEVADA GOVERNOR SIGNS BILL CREATING CANNABIS COMPLIANCE BOARD In January 2019, Governor Steve Sisolak appointed a seven-member advisory panel to explore the formation of a Cannabis Compliance Board. In June 2019, the advisory panel's recommendations became a reality when Governor…
Read More