Las Vegas White Collar Crime Attorney
White Collar Crime Overview
State and Federal Law Enforcement agencies are aggressively prosecuting individuals who have been arrested and charged with various types of fraud related crimes. This is especially true with crimes involving financial fraud, social security fraud, and medicare fraud. These types of white collar crimes are more complex than a typical criminal case. Many of these white collar crimes are charged at the federal level which makes having an experienced criminal defense attorney even more important.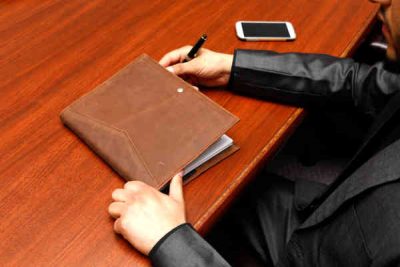 Examples of various white collar crimes include:
• Bribery
• Obtaining Money or Services by False Pretenses
• Embezzlement
• Money Laundering
• Identity Theft
• Racketeering (RICO); Forgery
• Uttering a Forged Instrument
• Worker's Compensation Fraud
• Medicaid and Medicare Fraud; and Social Security Fraud
Most white collar crimes are classified as Category B or Category C felonies. If convicted, you can face imprisonment from 1 to 20 years and be fined up to $100,000, not including court ordered restitution. A common misconception is that white collar crime is less serious than violent crimes, and that white collar offenders receive lighter sentences. The truth is, white collar crime is very serious and can result in substantial fines and prison time. If you are facing white collar crime charges, you need an experienced attorney who can help you!
At The Wright Law Group, P.C., our attorneys have almost three decades of combined experience handling complex criminal defense matters for our clients. If you've been charged with a white collar crime, call us now at (702) 405-0001 to arrange a consultation.