Cannabis Business Owner
In 2000, Article IV, sec. 38 of the Nevada State Constitution was amended to allow the use of marijuana for medical purposes. However, while this law was ratified almost 15 years ago, the State of Nevada has never really addressed how the marijuana (medicine) is to be dispensed to its patients until the 2013 legislative session.
Because of the new legislation, businesses can now legitimately have store fronts as long as they abide by certain statutes and regulations. If you are planning on opening a medical marijuana establishment ("MME") and ultimately obtain an approved license from the Department of Health and Human Services, there is lot you need to know and we are here to assist you. Please call us immediately at (702) 405-0001.
NORMAL Legal Committee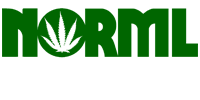 Americans for Safe Access

Our office is at the forefront of this ground breaking legislation. We have over 20 years of business litigation and criminal law experience. We understand the "ins" and "outs" of all aspects of the new marijuana legislation and business litigation.
Now that you are a business owner, here are some of the many ways our office can assist you on running your MME.
If you were denied a MME license we can assist you in filing an appeal or protest, based upon:
  ○ The way your application was scored (250 points system)
  ○ Whether the "winning" MME's scores were wrongfully procured
  ○ Or you were denied because of other criteria
If you have an MME, we can handle any and all disciplinary matters before the Division
Contract review – creation and discussion
   ○ Including non-compete and non-disclosure with current and former employees
Ownership issues with partners or other investors
Litigation with vendors

             ○ Over non-payment/non-delivery
             ○ Over bad/tainted products
             ○ Breach of contract issues
Compliance Support (we are up to date with all statutes and regulations)
Protecting your Intellectual Property ("IP"), including trademarks and copyrights
Any and All criminal defense of you and your employees
Dealing with any and all government agencies, including but not limited to, the Division, local and municipal governments, LVMPD ("Metro") and the DEA
Discussion of current issues and trends in the marijuana industry
If you are a business or a group of investors seeking a Medical Marijuana Establishment license, don't let just any law firm handle your case. With over 20 years of experience, the Wright Law Group, PC is up to date to all the current laws, statutes and regulations involving medical marijuana. We have extensive experience in both Criminal and Civil litigation. Please let us help you. Call use immediately at (702) 405-0001. All initial consultations are confidential and free. We are available 24/7.